A Journey Into The World of a Legendary Epic
"Havoc in Heaven" is an immersive dark ride based on the exploits of the legendary Monkey King in the classic Chinese epic Journey to the West. After making their way through the queue and pre-show's hauntingly atmospheric environment, guests are swept away into the world of the Monkey King. The project's design incorporated the cutting-edge technology of robotic "Kuka" arm vehicles, synchronized effects and media dome projection.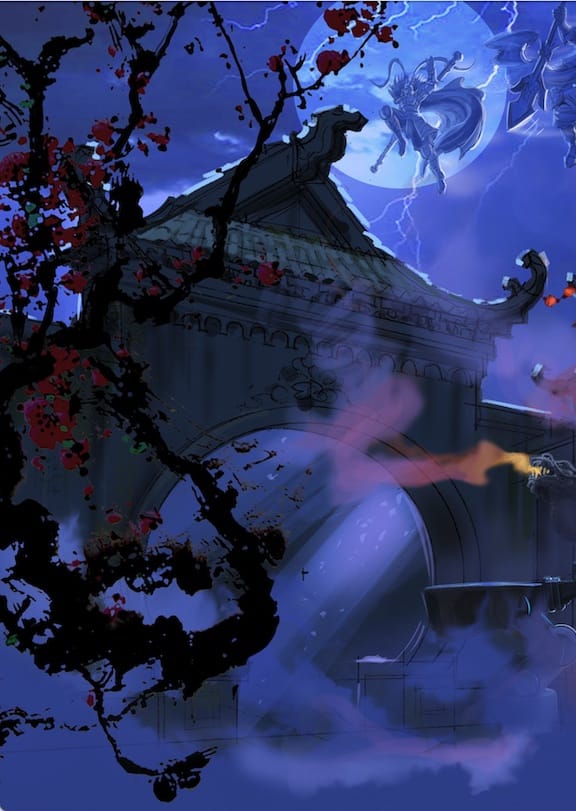 As the innkeeper lights a lantern, he tells us that the inn doesn't get many visitors. Perhaps it's because this is the last inn on the road into the mountains where bandits, demons and ogres make traveling a risky business. Or maybe it's because of the rumors that the inn is haunted. He laughs at that and then – – fades into nothingness.
— Pre-show script